It's Pizza Time! 6 Pizza Products You'll Fall In Love For
It's Pizza Time! 6 Pizza Products You'll Fall In Love For
Did you know that pizza has been around for a really long time? Pizza has been around since antiquity when the Romans, Egyptians, and the Greeks would all layer flatbreads with toppings, and even the word pizza was first documented in 997 AD in Italy. Today, pizza is a staple in households with more varieties than one can count!


We pulled a list of the coolest pizza products for you and your clients to enjoy.
1. La Cuisine Carcuterie & Pizza Board
Made from gorgeous acacia wood, this La Cuisine Serveware is perfect for serving up charcuterie at the next party or fresh, handmade pizzas from the backyard pizza oven. Each board comes with a rawhide hanging loop and is unique due to the natural materials of the wood.
2. World's Best Pizza Cutter with Mini Pizza Box
How cute is this! Present your customer or client with the World's Best Pizza Cutter, complete with an adorable little pizza box and a bonus coupon attached to the blade. Perfect for presentations, you can even mail it to give them a pleasant surprise and a gift they won't want to throw away.
3. Pizza Stress Reliever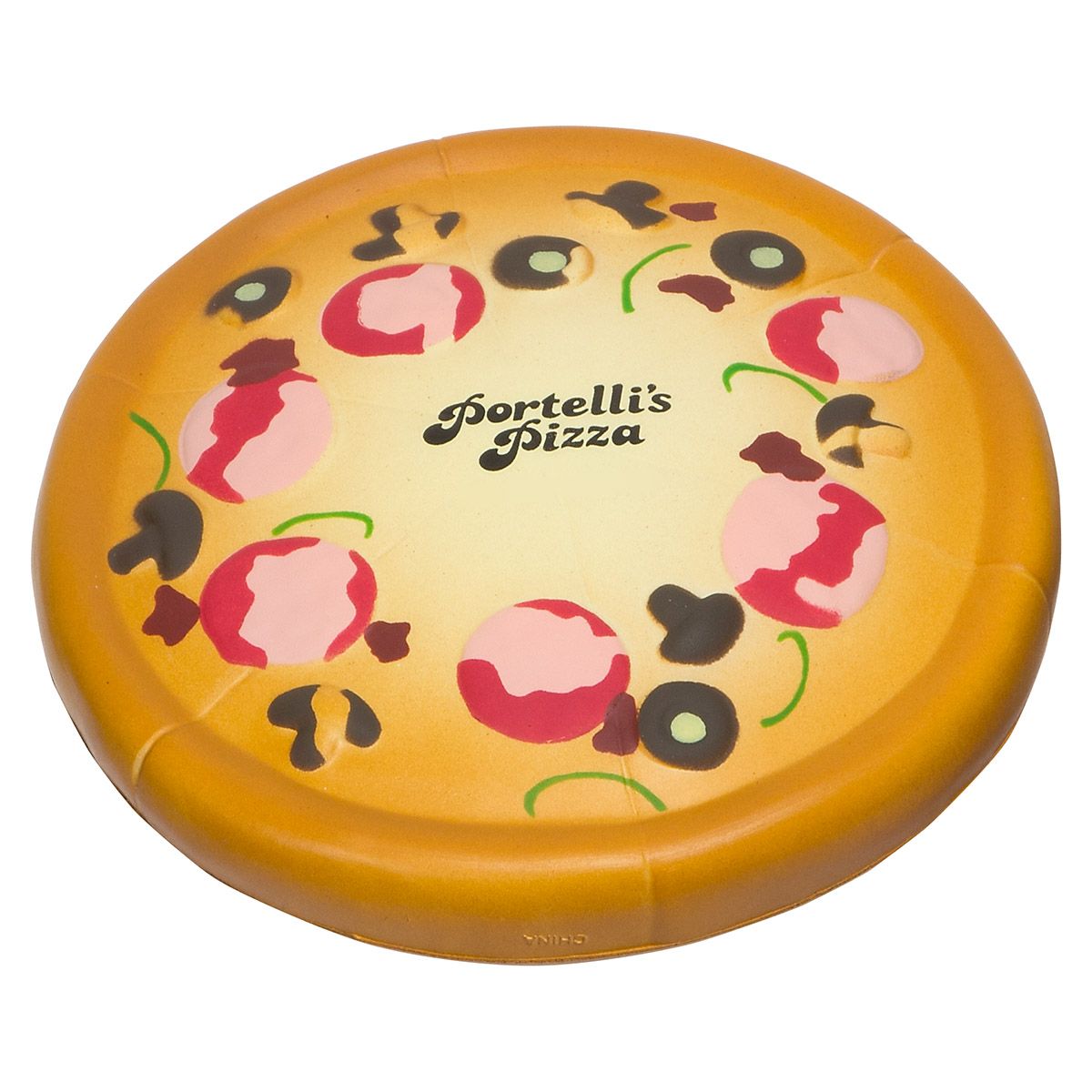 Ever wish you could squeeze the heck out of some pizza? Well, now you can! Relieve your customer's stress with this cute little pizza stress reliever. Perfect for grand openings, gift bags, and more.
4. Compressed Slice of Pizza T-Shirt
Do you remember those compressed towels with characters you used to get as a kid? These are exactly like that - except they're for t-shirts! First printed on a 100% cotton t-shirt and then compressed into the shape of a pizza and shrink-wrapped - these will surely be the talk of the town.
5. Pizza Slice Key Ring & Punch Tag
Keep customers coming back again and again with this pizza-shaped punch tag! They won't forget this punch tag if it's on their keys!
6. Pizza Slice Magnet
Just like pepperoni pizza, this magnet is a classic! Magnets are a great and effective tool that keeps your brand at the forefront of customers' minds every time they walk by their refrigerator wondering what to eat for dinner!
Do you see anything here that makes you hungry for some pizza? Maybe it even just sparked some inspiration? Either way, give us a call today so that we can get started on your perfect pizza product!
---
Category: Promotional Product Ideas
Tags: pizza, pizza magnet, pizza cutter, pepperoni, toppings, pizza board, pizza t-shirt, pizza hang tag, pizza key chain, keychain, hang tag, cutter, t-shirt, pizza stress reliever, stress reliever